What is Local SEO? Tips to Get Higher Rankings in Your Area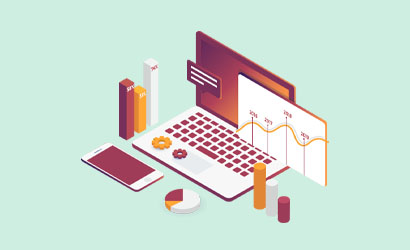 Local SEO is a form of search engine optimization (SEO) that is used to increase the ranking of a website in the natural or organic search results in your area. In other words, local SEO is the process of promoting a website to rank higher in local search engine results
Search engines like Google, Bing and others provide different ways for businesses to rank their websites in their target geographic regions.
Local SEO offers many benefits for small business owners. It can increase rankings in search engine results for relevant queries. This means that their business will have a better chance of being found by potential customers, which will lead to increased sales and more visibility on the internet.

It's important that businesses take the time to understand how their customers find services and products in their particular locality or region before optimizing for local SEO.
In this blog, we will share some of the important tips that will help you in getting higher rankings on google so that your product or services will reach more customers.
Let's Jump in !
1. Optimize Your Website for Mobile
Did you know that 76% of the users that searched for a product or service nearby their location on google visit that business on the same day and 28% of these searches have resulted in purchase.
How would you feel when your business gets 76% more engagements and 28% more customers?
So, it is mandatory to optimize your website for mobile devices. Google also prefers mobile first indexing and websites which fulfill that criteria will rank higher in google.
Mobile optimization includes optimizing images, videos, meta data, structured data, improving layout shift etc.
If you don't know how to optimize your website for mobile first indexing then get help of a SEO expert in your area.
2. Create Google Business Profile
When you search any product or service on google or any other search engine, it will show google business profiles first in organic search results.
These listings are offered by Google for free and if you want to attract local customers then you should create a Google Business profile.
The process of creating a google business profile is also simple. Just log in with your gmail account in your browser and sign in to Google Business Profile. Fill in the details like name of your business, address, mobile number etc.
You have to verify your phone number by OTP and after completing the listing you will receive a postcard within two weeks at the business address. This postcard will contain a secret pin which is used to verify GMB listing.
If your business has multiple locations, then there is an option in google business profile to add multiple addresses in the same listing.
If you want any help regarding creation of business profile then you can get in touch with me.
3. Update Your Google Business Profile Regularly
Regularly update your google business profile with your business updates, images, videos and offers. Another thing that will boost your listing rankings is reviews.
Start getting reviews from your customers and respond to these reviews proactively. If someone gives you a bad review – don't panic, instead reply to them on listing and provide a good solution.
4. Optimize your Website Content
Another hack that you can use to optimize your website for local SEO is to use the name of the city, state or province, and nearby places in your website content.
For example – Instead of writing heading tag H1 – "Mortgage Brokers and Private Lenders" add the location to it "Mortgage Brokers and Private Lenders in Surrey BC"
Add location in title tags, description, heading tags and content. One thing to note here is that you don't have to stuff keywords unnecessary at every place. Just add the location to the places where it makes sense.
If your business is at multiple locations then you can modify the heading tag to "Mortgage Brokers & Private Lenders in Surrey, Vancouver BC".
5. Create Location Based Web Pages to Target Multiple Locations
Another strategy you can use is to create location based web pages to target multiple locations and optimize its content, url, title tags, description for that location.
Let's say you want to target multiple locations for your SEO services in the USA – New York, Florida, Pennsylvania etc.
You will create separate URLs for each location. For New York, the web page URL will be – https://example.com/seo-expert-in-new-york and its title tag will be "SEO Expert | SEO services in New York, USA" and same with description tag, heading tag and content of webpage.
This strategy helps you in targeting specific locations in organic search results.
6. Add Local Business Schema Data
Schema data is a script that is added in your website code to improve the way search engines read your website and improve rankings in search results. The local business schema data is a type of schema data markup to represent what you do and type of your organization.
Adding local business schema data markup is one of the ranking factors in local SEO.
Here is an example of schema data markup of Local Business type.
You can generate schema data with technicalseo.com schema data markup tool. One thing to note here is that there is a special kind of schema for Automotive Business, dentists, insurance companies etc. So while generating schema data make sure to select relevant categories.
7. Get NAP Citation
NAP citations are very helpful in getting higher rankings in search results. The full form is name, address and phone number citations meaning to list your business at different high authority websites like trustpilot, yelp, yellow pages etc.
One thing to be taken care while doing NAP citations is that the name of your business, address and phone number will remain the same at all the citations.
The Bottom Line
If you are not ranking on google then you are missing 70% customers. Optimizing your website for Local SEO helps you in establishing authority, building a solid online brand and getting new customers.
Get a free quote for your local business website and GMB optimization today!
3605 Alberta Ave, Mechanicsburg,
PA 17050, United States

Village Bulara, PO Gill,
District Ludhiana, Pin - 141116